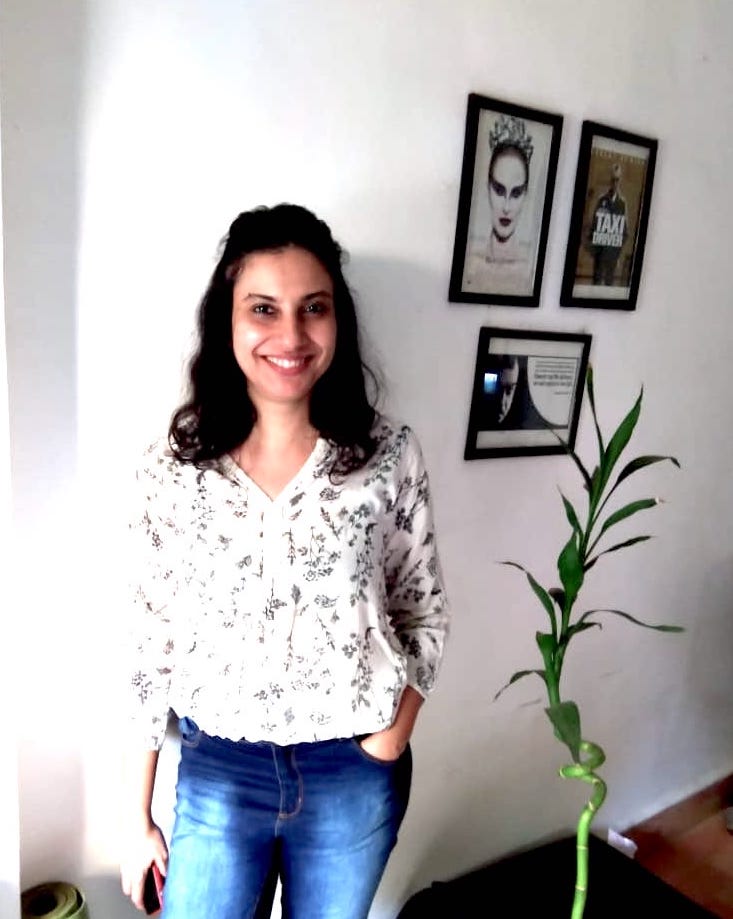 Suchita Bhhatia @Metaphysical lab is a filmmaker based in Mumbai. After working with Indian and International filmmakers she branched out on her own. 
She is an avid photographer and likes to capture the everyday life of people, survival, dreams and where all this is heading towards.
She also runs the weekend workshop for kids called 'PhotoStories'.
She has also briefly indulged in the luxury of directing her first play – Entropy!
Her feature film KHAPE (THE SCHOOL- Part of NFDC Co-production Market) is based on a true story and is now in post-production.
https://www.imdb.com/title/tt11263692/?ref_=nm_flmg_dr_1
Her feature film AMERICANO is in Post-Production.
She truly endorses the mental health cause and has made a series of short docus (under project joy) with people fighting various mental health issues. These films made with various collaborators are now traveling to various festivals etc. 
She also hosts an indie filmmakers podcast called- THE ARTISTS- which is currently on 10 platforms- itunes, spotify, podbean, stitcher, breaker, overcast etc. 
She also hosts two other podcasts in collaboration with EP LOG MEDIA
THE SOS SHOW (MENTAL HEALTH)- http://www.eplog.media/thesosshow/latest-episodes/
https://podcasts.apple.com/in/podcast/the-sos-show-with-suchita/id1462453768
THE EUREKA MOMENT- (ON START UPS AND INNOVATIONS)http://www.eplog.media/eureka/
https://podcasts.apple.com/in/podcast/the-eureka-moment/id1470122549
THe podcasts are on all the major podcasting platforms- itunes, spotify, google podcasts, jio saavn
And, as Shakespeare constantly reminds her, "the slings and arrows of outrageous fortune…. " She is slinging her way to make her feature films….
Neo: What are you trying to tell me? That I can dodge bullets?
Morpheus: No, Neo. I'm trying to tell you that when you're ready, you won't have to. #TheMatrix